AMD releases uber fast A10-7890K CPU for Desktop
AMD (Advanced Micro Devices)
just released its fastest GPU integrated processor with the
A10-7890K
processor. This development brings to light the possibility of assembling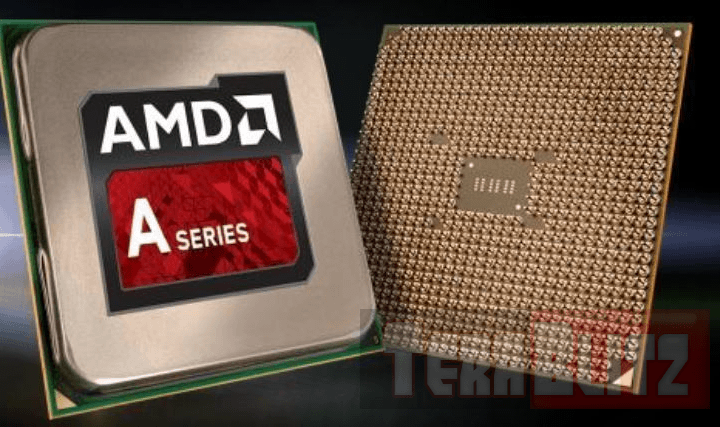 Desktop systems at a relatively cheaper price. The top-tier AMD
A-Series
processor is reported to handle resource intensive 3D applications and high-definition PC Games.
AMD is reportedly shipping the initial batch as of this writing. The release is a great news for PC building enthusiasts and the PC gaming crowd, specially those with limited budget.
A10-7890K CPUs are based off the Godavari architecture and boasts of 1.02 teraflops of horsepower, which blazes past its A10-7870K brother. It was also mentioned by folks at PC-World that the processor is similar in performance to a 57-core Xeon Phi 3120P supercomputer chip which Intel released last 2013.
An unlocked chip geared towards over-clockers, 7890K contains four (4) CPU Cores and eight (8) Radeon R7 Graphics cores. AMD has steadily released top FX chips without integrated video graphics, the entry of a speedy 7890K may probably change the CPU landscape as builders may opt for a cheaper CPU without the need for an additional GPU shell-out.
Another good news from AMD comes with the bundled CPU heat-sink, the Wraith Cooler . Wraith is a next generation AMD processor cooler using advanced CPU cooling via heat dissipation.
For the over-clocking crowd, AMD also released a near-silent 125-watts Thermal Solution cooler which will come as a separate add-on for A10-7890K. It is reported to be almost the same as Wraith Cooler without the lights.
DISCLAIMER: The following data is posted for informational and archiving purposes only. By viewing this information, you release the author from any responsibility or liabilities. Use at your own risk. For any updates or changes, comment below.
Tech News 2016 March 02 | posted by THE11thROCK for TeraBlitz.com