How to post to Instagram via Desktop Browser
. Posting to Instagram using your mobile phone is pretty much the standard way to uploading your favorite photos and videos to IG.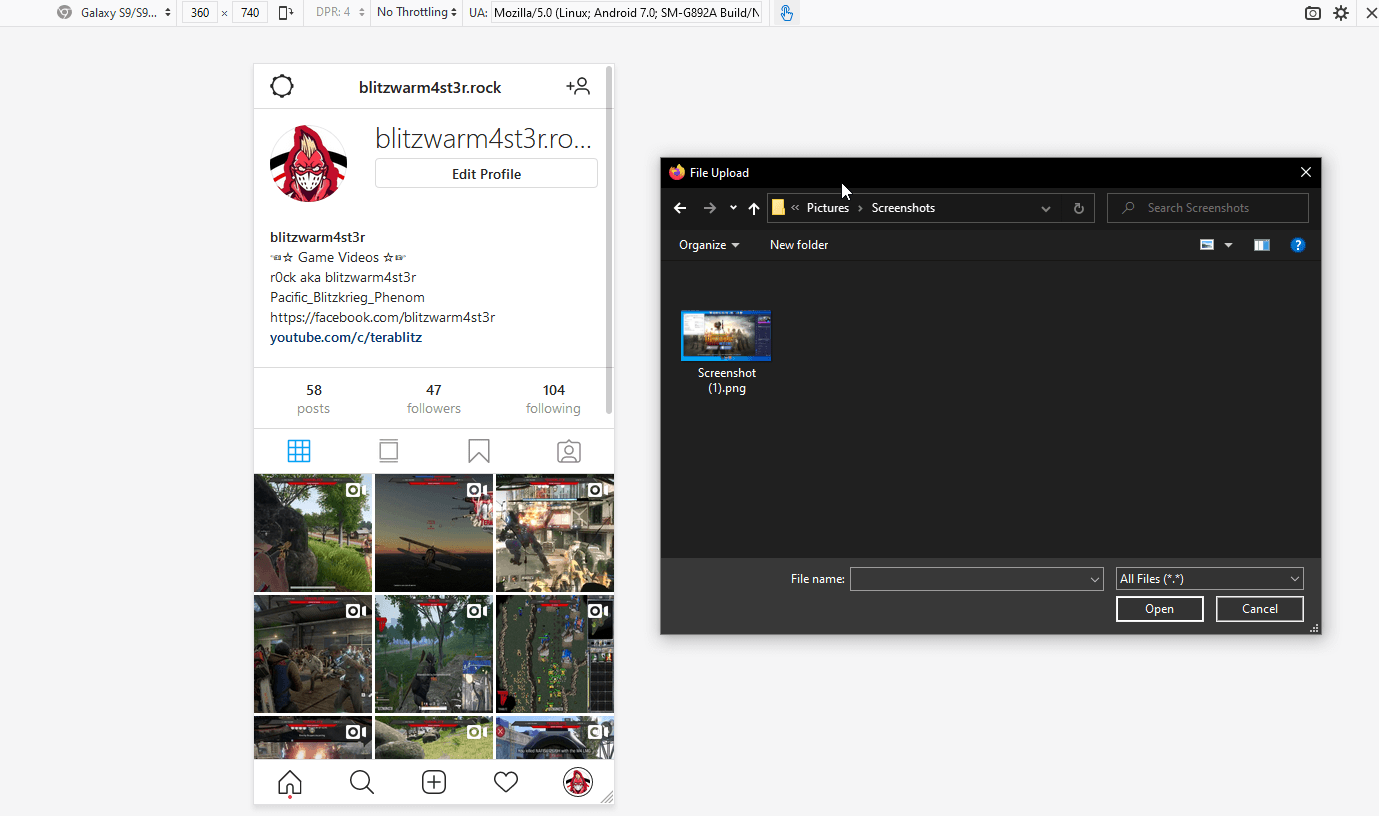 But what if your phone is not available and you wish to update your Instagram followers via Desktop? At first glance, Instagram does not allow you to upload via Desktop. Well, fear not. We have a way for you to circumvent this limitation.
To start uploading to Instagram via Windows, Mac or Linux desktop, just fire-up your favorite desktop browser. This may take a few intermediate steps so you will have to familiarize yourself to the "Inspect Tool" in your browser.
The Inspect tool is a must-have troubleshooting tool for web coders/developers, as it serves as a front-end checker of the website's code. You can use it to modify HTML/CSS attributes, download some inaccessible pictures or videos, view sites in desktop or mobile view, test code during runtime, debug JavaScript issues, check elements slowing down the site, and more.
Now, let's go back to posting to Instagram via your desktop browser. Technically, all browsers should work. You can fire-up either Brave, Chrome, Edge, Firefox, Tor Browser, Vivaldi, Opera, Safari or any other browser. Each browser has a different way of firing-up the inspect tool, so you may have to dig down a little bit. For this example we will use Brave browser.
Here are the steps to follow so you can upload to Instagram using your desktop browser:
•First, open Brave browser
•Then, open the inspect element tool via the following ways:
Keyboard shortcut (Ctrl+Shift+I)
Using right-click then click Inspect Element
Using the dropdown, go to More Tools > Developer Tools
• Third, click on mobile-phone like icon (Responsive Design Mode icon). At this point, your Instagram page should transform from Desktop to Mobile view.
•Lastly, refresh your Desktop browser (you will not be able to reload using right-click since your browser now acts as if you are using a mobile phone's touch screen).
•Refresh by clicking the Reload icon on your browser or reload the browser via keyboard shortcuts:
F5 or Ctrl+R for Windows
CMD+R for Mac OS
F5 or Ctrl+R or CMD+R for Linux
Congratulations! You can now upload photos or videos to your Instagram page. Just click on the "+" button in the middle of your Instagram page and you can begin posting photos or videos.
To return Instagram to normal desktop view, either click the "X" button (Close Responsive Design mode button) or just restart your browser then load-up Instagram again.
Kindly check the included screenshots for reference. Let us know if you have questions by sending us an email or making a comment down below.
posted November 17, 2020 by THE11thROCK for TeraBlitz.com
FAIR USE DISCLAIMER: The following data is for educational, scholarship review and archiving purposes only. By viewing this information, you release the website and its authors from any responsibility or liabilities. Though we verify and maintain the accuracy of the provided data, the absence of unintented typographical and factual errors cannot be guaranteed. Use the page at your own risk. For any suggestions, updates, credits or correction requests, Contact Us: terablitz.rock@gmail.com