TeraBlitz Geeks
releases Holy Bible Desktop Lite for Windows. Our team is excited to announce the launch of Christian Central Network's pioneering and totally free offline Bible program, Holy Bible Desktop Lite, which will completely change the way you read the Bible.
Holy Bible Desktop Lite
is more than just another Bible program; it is a complete answer for those looking for a richer spiritual journey and a deeper comprehension of the Bible. This application is your go-to source for enlightenment and spiritual progress thanks to its user-friendly interface, comprehensive search capability, 8 English versions, 26 translations, and several study tools.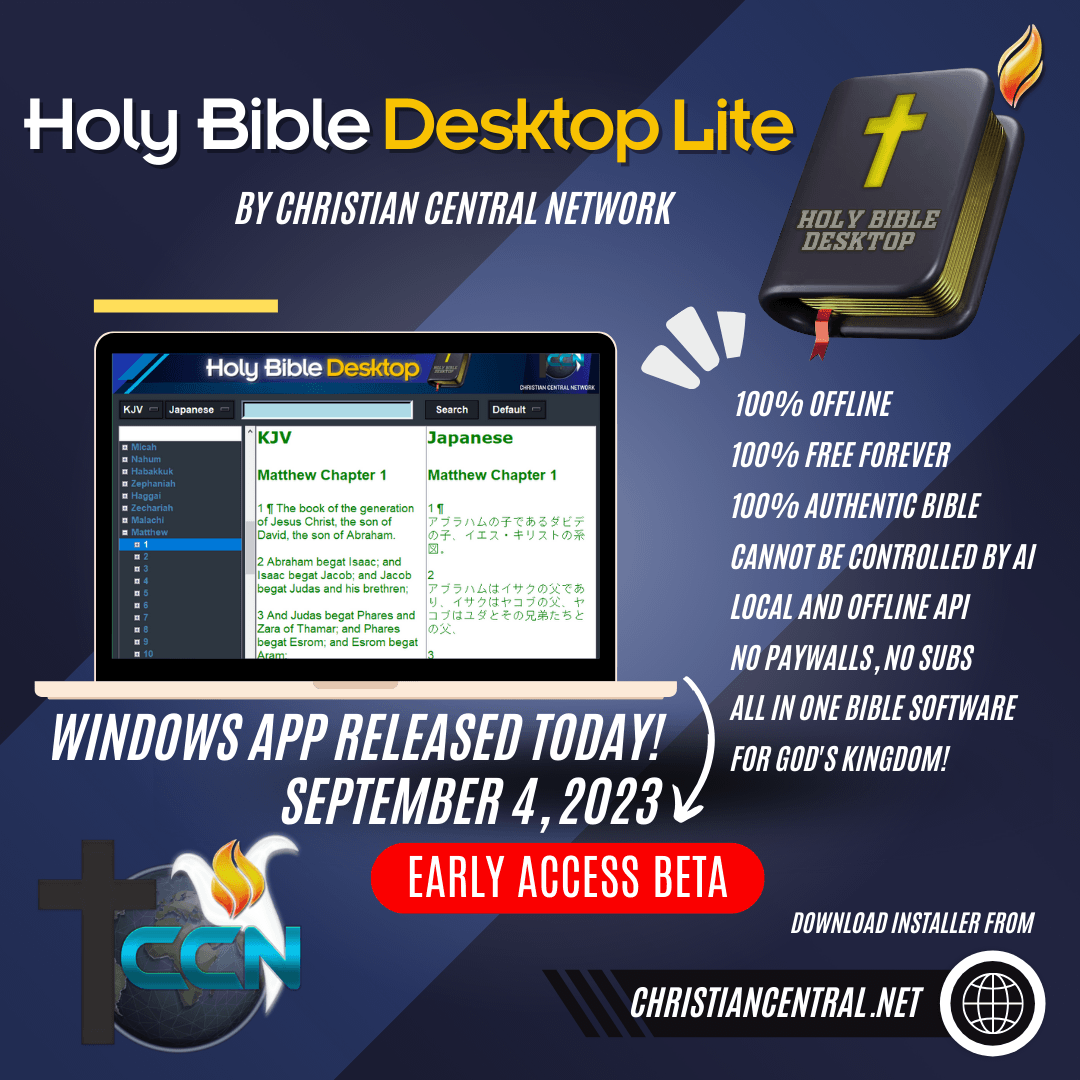 To download, head over to Christian Central Network website to get the latest version of Holy Bible Desktop Lite:
Download
posted September 11, 2023 by Eleventh Rock for TeraBlitz.com
FAIR USE DISCLAIMER: The following data is for educational, scholarship review and archiving purposes only. By viewing this information, you release the website and its authors from any responsibility or liabilities. Though we verify and maintain the accuracy of the provided data, the absence of unintented typographical and factual errors cannot be guaranteed. Use the page at your own risk. For any suggestions, updates, credits or correction requests, Contact Us: terablitz.rock@gmail.com