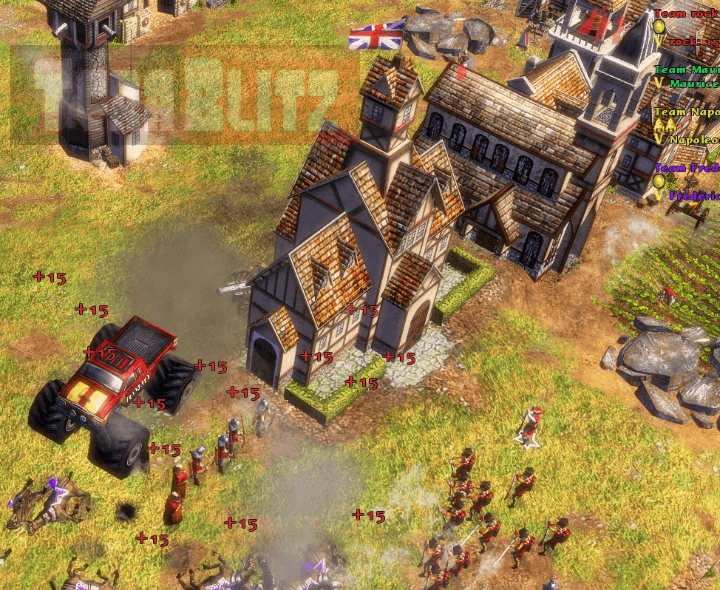 These are the
PC Cheats for Age of Empires 3
. Released for Windows on November 4, 2005, Age of Empires III is a real time strategy and colonization-based video game created by Ensemble Studios and published by Microsoft Game Studios. It was re-released on Steam on 15 Sep, 2009 as Age of Empires 3 Complete Collection, the RTS package included expansions Asian Dynasties and The Warchiefs.
This fictional yet historical RTS includes European conquest of the New World and also the dynasties and oriental wars in the Asian continent. To enable PC Cheats for AOE3, you would need to press Enter in-game and then type-in the necessary codes for the desired effects. For advanced users, modding the game xml files would unlock a plethora of game changes like population cap increase or better unit stats.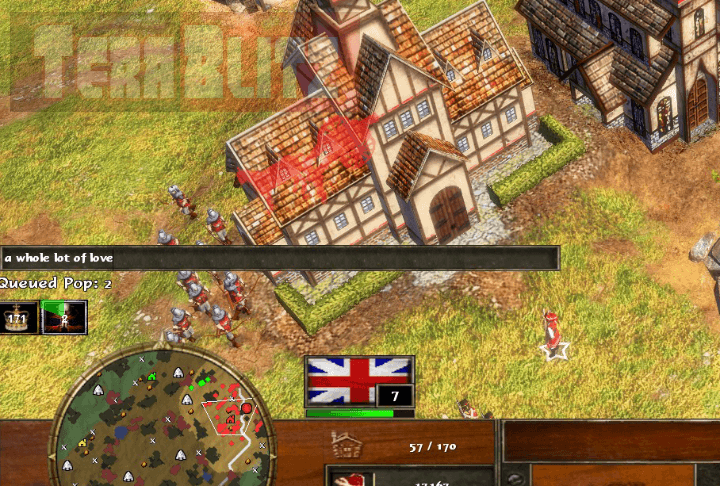 Genre
Real Time Strategy
Mode
Single Player, LAN, Online Multiplayer
Release
November 4, 2005 for Windows
Publisher
Microsoft Game Studios
Developer
Ensemble Studios
Steam
Yes
Age of Empires III Cheats for PC
Hit Enter to bring-up the Chat box in a Random or Campaign game and type-in the code cheat keys on to enable the PC Cheats for AOE3. All the following cheats need to be typed-in in upeercase or All-Caps. Press the Send button or hit the Enter key to achieve the desired effect.
Cheat
Effect
a whole lot of love
Gives 10,000 of all resources (also exports)
Nova & Orion
Gives 10,000 XP
Give me liberty or give me coin
Gives 10,000 coin
Medium Rare Please
Gives 10,000 food
Gives 10,000 wood
trade plz
Provides you with 10k exports (Asian Dynasties)
X marks the spot
Reveals map (fog of war still there)
Speed always wins
Turns on 100x gather/build rates
Shiver me Timpers!
Destroys all the enemy boats on the map
A recent study indicated that 100% of herdables are obese
Fattens all animals on map
Where's that axe?
George Crushington
we <3 fluffy!1!
Spawns "Fluffy"
don't kick the pitbull
Spawns a "Learicorn"
o canada 2005
Spawns a bear with laser-eyes
tuck tuck tuck
Spawns a big red monster truck that can run over anything
wuv woo vol.2
Spawns a flying Tapir
mustard relish and burning oil
Spawns a Hotdog Cart (Asian Dynasties)
wee ooh wee ooh
Spawns an alternate Monster Truck
ding ding ding
Spawns an Ice Cream (Asian Dynasties)
Ya gotta make do with what ya got
Spawns the Mediocre Bombard at your Home City gather point
Sooo Good
Turn on "Musketeer'ed!" when you get killed by Musketeers
this is too hard
Win in singleplayer
Get 10,000 Wood (Asian Dynasties)
blah blah blah
unknown effect
who is this guy
Supposed to spawn GoldenMayaMan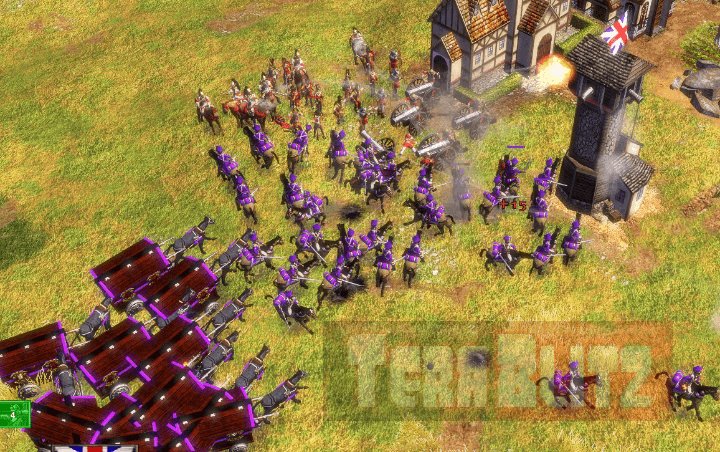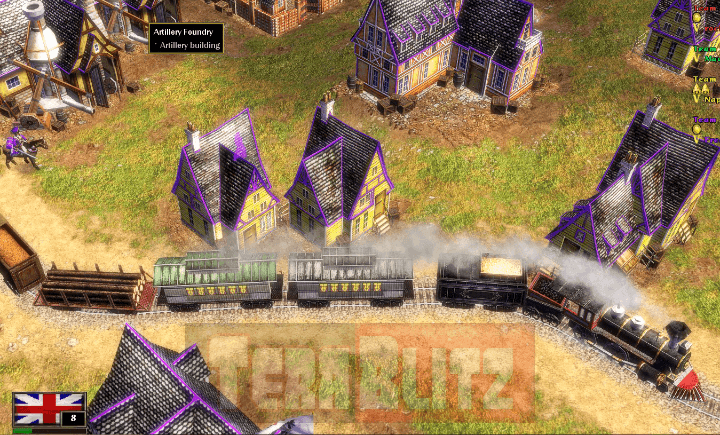 Secret Units Removed In-Game Units can be brought back via the Game Editor
AOE3 contains multiple secret units that can be unlocked in-game by just using the game editor. Using the AOE3 Editor, you can place a particular unit in the map, then choose the command 'Replace Unit' under 'Objects'. You will now have a dropdown menu that will let you select Flying Purple Tapir, Monster Truck A, Learicorn, Fluffy, Lazerbear or George Crushington. Click 'Replace Unit' to test.
Fast Leveling in Single Player Game (Backup First!)
Look for the file sp_yourcityname_homecity.xml in the AOE3 Save Game folder in your C:\User\\My Documents\My Games\Age of Empires 3\Savegame. Back it up somewhere for safety purposes. Now open it with your Notepad or Notepad++ and search for the word . As an example, you will find something like xx. Replace xx with the number 99 and then save your file. Play a Skirmish game and you will find that you are now at level 99.
Infinite Unlock Points for Single Player Game (Backup First!)
Open the same file as noted above (sp_yourcityname_homecity.xml). Do the same steps but this time look for word . As an example, you will find something like xx. Replace xx with a massive number such as 9999 then save the file. In the game you will find that you almost have infinite number of unlock points for things you can use for your city.
Increase Game Resources (Backup First!)
Using your text editor, open and edit proto.xml. You can find this file in C:\Program Files (x86)\Steam\SteamApps\common\Age Of Empires 3\bin\data for Steam or C:\Program Files (x86)\Microsoft Games\Age Of Empires 3\bin\data for Retail versions. Backup the file first for safety. Make sure to uncheck the Read-Only attribute for proto.xml in properties. While the proto.xml file is open in Notepad, look for the words
CrateofFood CrateofCoin CrateofWood CrateofFoodLarge CrafteofCoinLarge CrateofWoodLarge
Under these categories look for tags
InitialResourceCount
and change the numerical values to higher numbers. For example, if the value is 100.000, change it so it goes up to 999999.000. This is specially effective in Skirmish or Campaign modes which provides you with some initial amount of crates. These crates will produce excessive amounts of resource with the changes you made in the XML file. However, there will be a bottleneck in the transport of goods via crates so that it will take time before you enjoy receiving the resources. To expedite the process of goods transfer, search for the word Settler in proto.xml and edit the values in its tag GatherCrate. Change the numerical value to as much as 999999 and enjoy the benefits of fast transportation of massive resources asap.
Invulnerable Game Units (Backup First!)
Following the steps above, we again edit the file proto.xml. Choose an in-game unit you would like to edit. As an example we choose the unit Rodelero. Search for the group of tags labeled . Insert new lines and code below the group of tags:
Next time you start your game, you got a God-like Rodelero unit!
posted February 25, 2016 by THE11thROCK for TeraBlitz.com
FAIR USE DISCLAIMER: The following data is for educational, scholarship review and archiving purposes only. By viewing this information, you release the website and its authors from any responsibility or liabilities. Though we verify and maintain the accuracy of the provided data, the absence of unintented typographical and factual errors cannot be guaranteed. Use the page at your own risk. For any suggestions, updates, credits or correction requests, Contact Us: terablitz.rock@gmail.com