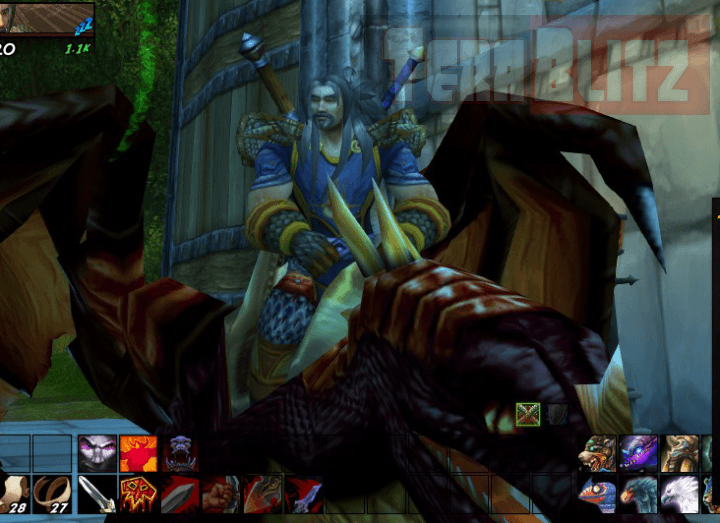 This is the
World of Warcraft Emote Commands and Macros Cheat Sheet
. World of Warcraft included the following emote commands as a special type of chat communication. Emotes help you act out an emotion or feeling to another character in WoW without directly saying it.
The following emotes may also be used in your WoW macros. These emotes may have some animations, some with vocal sounds and others which may only work if mounted. Some emotes like 'moo' will work best only if your race is Tauren.
World of Warcraft Emotes Commands List
These emotes should make your WoW character 'act out' or show a particular emotion. Emotes can be entered in shortened form, as long as there is no other conflicting emote spelling or abbreviated command name. For example '/congratulate' can be typed as '/cong' or '/grats'. For your viewing convenience we labeled the emotes with prefix keys to differentiate some emote features. For example emotes with key † will produce no emotes, ¢ will make a vocal sound, § contains a unique animation, while ¥ is applicable only when in a mount (differs by WoW mount). For clarification, these keys used are for feature categorization only and cannot be used in WoW. Additional Tip: Worgens produce the correct action and sound when /sniff is typed.
absent
agree
amaze
angry
mad
apologize
sorry
§ applaud
applause
bravo
arm
¢ attacktarget
awe
backpack
badfeeling
bad
bark
bashful
beckon
§ beg
bite
blame
blank
bleed
blood
blink
blush
boggle
bonk
doh
bored
bounce
§ bow
brandish
brb
breath
brow
burp
belch
¢ bye
goodbye
farewell
cackle
calm
challenge
¢ charge
charm
¢ cheer
§ chicken
flap
strut
chuckle
chug
clap
cold
comfort
commend
confused
¢ grats
congrats
cough
coverears
crack
knuckles
cringe
crossarms
§ cry
sob
weep
cuddle
spoon
curious
curtsey
§ dance
ding
disagree
doubt
drink
shindig
drool
duck
§ eat
chew
feast
embarrass
encourage
enemy
eye
eyebrow
facepalm
palm
faint
fart
§ fear
cower
fidget
impatient
§ flex
strong
¢ § flirt
flop
¢ followme
frown
disappointed
gasp
gaze
giggle
glare
gloat
glower
go
going
golfclap
greet
greetings
grin
wicked
wickedly
groan
grovel
peon
growl
guffaw
hail
happy
glad
yay
headache
¢ healme
¢ hello
hi
¢ helpme
hiccup
highfive
hiss
holdhand
hug
hungry
food
pizza
hurry
idea
¢ incoming
inc
insult
introduce
jealous
jk
§ kiss
blow
§ kneel
§ laugh
lol
lavish
praise
laydown
liedown
lay
lie
lick
listen
look
lost
love
luck
map
massage
mercy
moan
mock
moo
moon
¥ mountspecial
mourn
mutter
nervous
¢ no
¢ nod
yes
nosepick
pick
object
holdit
offer
¢ oom
¢ openfire
pack
panic
pat
peer
pet
pinch
pity
plead
§ point
poke
ponder
pounce
pout
pray
promise
proud
pulse
punch
purr
puzzled
raise
volunteer
¢ rasp
ready
rdy
regret
¢ retreat
flee
revenge
§ roar
rawr
rofl
rolleyes
eyeroll
§ rude
ruffle
sad
§ salute
scared
scoff
scold
scowl
scratch
cat
catty
search
sexy
shake
rear
shakefist
fist
shifty
shimmy
§ shindig
shiver
shoo
pest
shout
holler
shrug
shudder
§ shy
sigh
signal
silence
shush
¢ silly
sing
§ sit
slap
§ sleep
smack
smile
smirk
snap
snarl
sneak
sneeze
snicker
sniff
snort
snub
soothe
spit
spoon
squeal
stand
stare
stink
smell
surprised
surrender
suspicious
sweat
§ talk
talkex
excited
talkq
question
tap
taunt
tease
¢ thank
thanks
ty
think
thirsty
threaten
doom
wrath
tickle
tired
¢ train
truce
twiddle
† unused
veto
victory
violin
¢ wait
warn
§ wave
¢ welcome
whine
whistle
wink
§ woot
work
§ yawn
yw
posted February 26, 2016 by THE11thROCK for TeraBlitz.com
FAIR USE DISCLAIMER: The following data is for educational, scholarship review and archiving purposes only. By viewing this information, you release the website and its authors from any responsibility or liabilities. Though we verify and maintain the accuracy of the provided data, the absence of unintented typographical and factual errors cannot be guaranteed. Use the page at your own risk. For any suggestions, updates, credits or correction requests, Contact Us: terablitz.rock@gmail.com